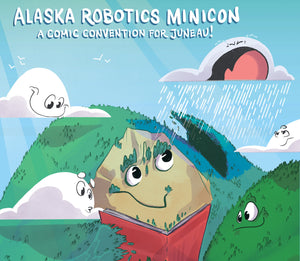 Alaska Robotics Minicon is back!
We are hosting a comic convention for Juneau on May 13th at the Andrew P. Kashevaroff (APK) Building!
Please join us there for comics, games, workshops, and more from 10am-5pm. We have 50+ visiting artists we're hosting this year!
Additional events and school visits on May 11th & 12th.
Visit the Website
Our store
220 Front Street, Juneau AK, 99801
(907) 523-0303

Summer Hours:
10 am - 8 pm
Open Daily